The Iranians Build Kindness Walls to Keep Up the Poor Warm in Winter
Usually done by attaching cloth hangers outside of houses, a wall of kindness is most often a charitable work and a form of welfare. People donate all sorts of useful things to this type of wall, including winter clothing. Iran was the first to introduce this practice, which became very popular quickly throughout the country. The motto of the movement is two simple sentences that appear on the walls: "Leave what you do not need" and "Take what you need".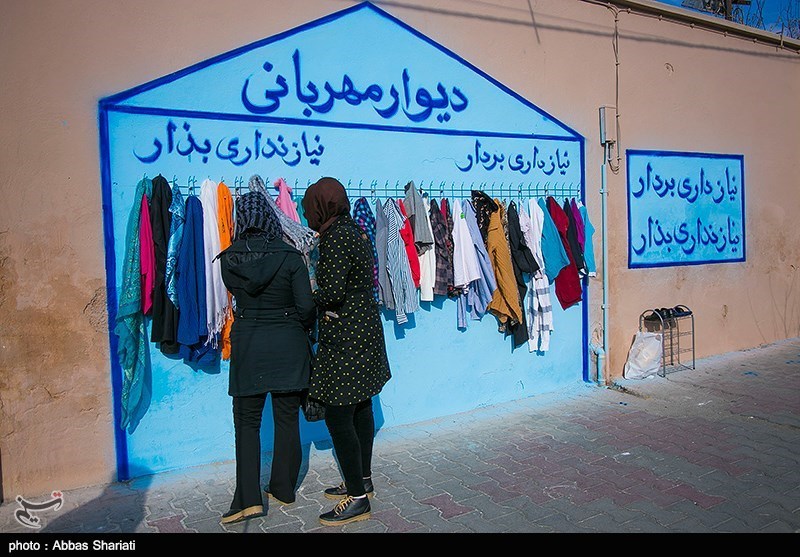 As an effort to support the people in need, the Iranian Homeless Action Act was originally started for the homeless in Iran. Many people are responding to social media as a response to the cold weather by participating in a campaign, and it has helped many homeless and otherwise destitute people. 
A similar program in Tehran, however featuring open refrigerators, spread to other cities. A book donation program is also being implemented to donate books to poor children on the walls of kindness. 
Kindness Walls in Other Parts of the World
In January 2016, locals of Pakistan's Karachi saw a wall displaying kindness. A similar wall was seen in China's Liuzhou, which is located in Guangxi Zhuang Autonomous Region. Furthermore, students from Marymount International School of Rome have recreated the idea by naming and committing to the project with similar features and functions. During the last few years, Serve Mankind & Wadaan have constructed a wall of kindness in Peshawar, which has spread throughout Pakistan. People have left clothes and other necessities for the poor at walls in Rawalpindi, Lahore, Sialkot, Quetta, Khuzdar, and Karachi. 
At the Landmark Amman Hotel on 21 November 2017, the first day of rain in Amman, Jordan, the Wall of Kindness opened, inviting donors, including children, to anonymously donate clothes to the most in need before the winter season. After the donations are received, the hotel's laundry team takes them back to the laundry room, where they are cleaned, ironed, wrapped, and hung back up to make them as accessible as brand new items to the recipients.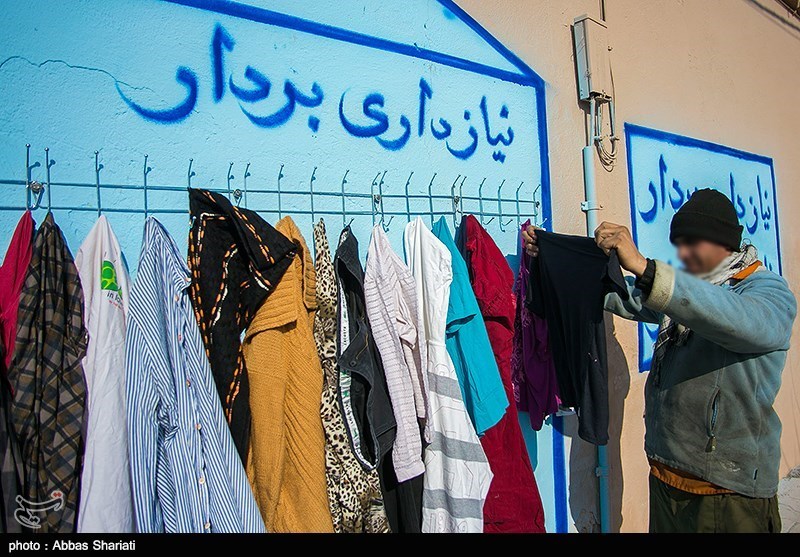 In various cities across India, similar walls, called "Nik ki Deewars" have sprung up sometimes with more clothing available than demanded. As a result, the walls serve another purpose: they keep the walls clean and are kept free of spitting.
More Insights Into Charity in Iran
Young Iranians initially came up with the idea during the winter of 2015. To meet the demands of charities, the main theme was to provide resources. The community has been asked to give voluntarily to make the wall symbolize unity rather than separation. Almost immediately after the attempt gained the attention of various social and mass media platforms, both citizens and netizens praised it and backed it up.
Iran's young people used the opportunity to strengthen ties between their country and the surrounding region. While there were risks of misuse and loss of resources, the campaign went smoothly. Many people responded positively to the campaign and knew that priority should be given to the most vulnerable.
Previously, this has been seen as a large-scale distribution of winter clothing to the general public.
As an Islamic country like Iran, the sharing of charity works had a significant impact on religious points of view. Similarly, to other religions, charitable work is considered a virtue in Islam, and this has driven people to undertake more humanitarian work. 
An outdoor charity initiative in Iran sees strangers leave surplus clothing and furniture for those in need by adding a few hooks and a few strokes of paint on walls across the country.
There are a few coats, jackets, and jeans hanging on the walls of a kindness wall painted blue in Shiraz's southern Ghadamgah street. The wall of women's clothes in Kermanshah, in the west of the country, is covered with plastic to prevent rainwater from getting into the clothes, and beneath the clothing is a shelf of shoes. Birjand, a town in eastern Iran, a young woman returns with a pair of secondhand shoes, despite having worn out her old pair.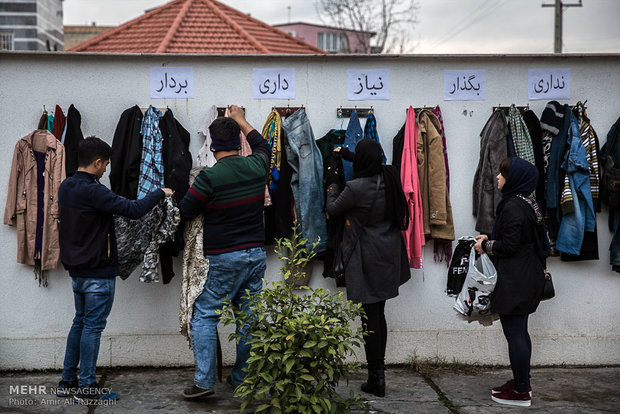 The trend may have originated in the United States, but it has quickly spread in a country where the use of social media networks is ubiquitous. Local municipalities in Tehran have expressed support for the initiative, holding plans for adding more kindness walls.
Various Iranian media outlets reported on wall paintings in different provinces. Today in a century marked by hatred and indifference, the old tales of kindness and the kindness of old cities are coming to fruition," the reformist Shargh daily said in an editorial.
It has been reported that some shops in Tehran have placed refrigerators outside and invited customers to leave food they do not want for homeless people. In some bakeries, a box of bread is available to those who cannot afford to buy it. "Bread is free for those who can't pay".
The Iranian civil society is vibrant, and several non-governmental charities have made an impact in recent years, such as the Mahak Society, a non-profit using grants to support cancer-stricken children in Tehran.